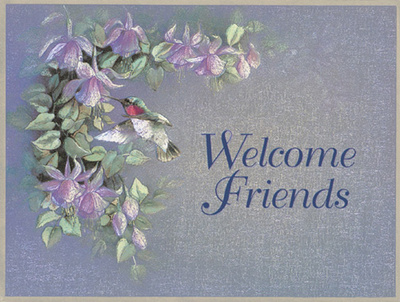 Welcome to my new location! If you, by chance, have my blog in your favorites or bookmarked on your computer, be sure to update it with this new address!
Why did I change? For several different reasons, which I won't bore you with. ;-) One of the main ones is so that, if/when I'm ever published, I'll already have a well-developed site with my name as the url and tons of awesome followers! As I said, there are a few other reasons. Also, I've changed my blogger account name to "Katie McCurdy" now, instead of "Katy". Not a big deal if you forget or mix it up - I've always answered to both. No worries. Just wanted to explain the name change. ;-)
So! What do you think?! I'd love to hear your thoughts!
Feel free to chat with me in the comment section! I'm still working on getting out some bugs on my end, but hope it all clears up within a few days.
If you have a moment, fill out the poll on the left side of this blog, right above the giveaway links. It is a bit slow at loading up for me, but my internet has been as slow as a snail for the past week, so it might just be me. :-)
Okay! Are y'all ready??
Awesome!!!
So, let's see what I have set up! As I mentioned before, this is in celebration of my birthday, my blog move, and to say THANK YOU to all my faithful followers! At the other site I accumulated 241 followers. That's just an amazing number and made possible by all y'all who read my posts, leave comments, and encourage me to keep writing. :-) I'm sure I'll drop a few sleepers, but I hope to also gain new people. (If you've just discovered my blog, feel free to say so when entering the giveaway! Welcome, all!)
GIVEAWAY:
As I mentioned before, I have three bundles to give away to three individual winners. We'll go from biggest to smallest, here, so let's take a peak at the first bundle!
Giveaway Bundle 1
Surrender the Dawn
Take Two
In the Shadow of Evil
Giveaway Bundle 2
Surrender the Dawn
Pretty sweet, no?! As you can see, all three winners will get a copy of MaryLu's newest release, Surrender the Dawn. I've read the previous two in the series, and have this one sitting in my tbr pile, and I've got to tell you - MaryLu is good!! :-D Okay, so the way this will go down is as follows...
The winners will be chosen with the aid of random.org. The first number I pull gets Giveaway Bundle 1, the second number I pull gets Giveaway Bundle 2, and so forth for the last bundle. Along with these books, the winners can also expect bookmarks to be added before shipping - though what kind of bookmarks will be a surprise.
As I mentioned yesterday, I have a date set in my head, as well as a certain (high) number of entries. Whichever it hits first (the deadline or required entries) is when I will end the giveaway. I thought that would add a bit of fun to the giveaway. So don't delay in entering! :-D
Okay, now to the rules. In order to be entered you MUST be a follower and you MUST leave your email address in your initial entry (like this: accountname(at)place(dot)com). USA only (sorry guys, it gets pricey shipping all this!) Since this is just a big, fun giveaway, the question you have to answer to enter is fun!
Mandatory Entry:
Answer this question: Who is your favorite author? Which book by them could you say is your favorite.
Extra Entries:
- Grab my new blog button(+1)
- Subscribe by email(+1)
- Spread the word! Post about this giveaway on your blog, Facebook, or Twitter and leave a link(+2) Special: Tell your friends to mention you sent them. When I see this in a comment, you get two additional entries on top of the two for spreading the word. :-D
Pretty easy and simple, right? Right! So....get to entering! And feel free to leave any comments and suggestions, I'm still playing around with this site and how the weekly posts are going to go from now on. :-D